cabanas
Perfect for casual get-togethers such as birthdays and bachelor/bachelorette parties, our cabanas offer a designated server and our patio menu, in a fun and colorful atmosphere of the Marty B's backyard. Additional seating may be reserved with an accompanying picnic table (seats 8ppl).
Minimum Spend: $300
Seating for up to: 8-10 (per one cabana).
northside rooftop section
If you're looking for a bit more privacy for smaller to medium-sized gatherings, our northside section might be right for you! Offering a dedicated service team with event coordination and amazing views, our smaller section can serve foods from our Rooftop Menu (25ppl or less) or a buffet (25ppl or more).
Minimum Spend: $1,500
Seating for up to: 50 with buffet (combination of picnic tables, high top tables and a sofa.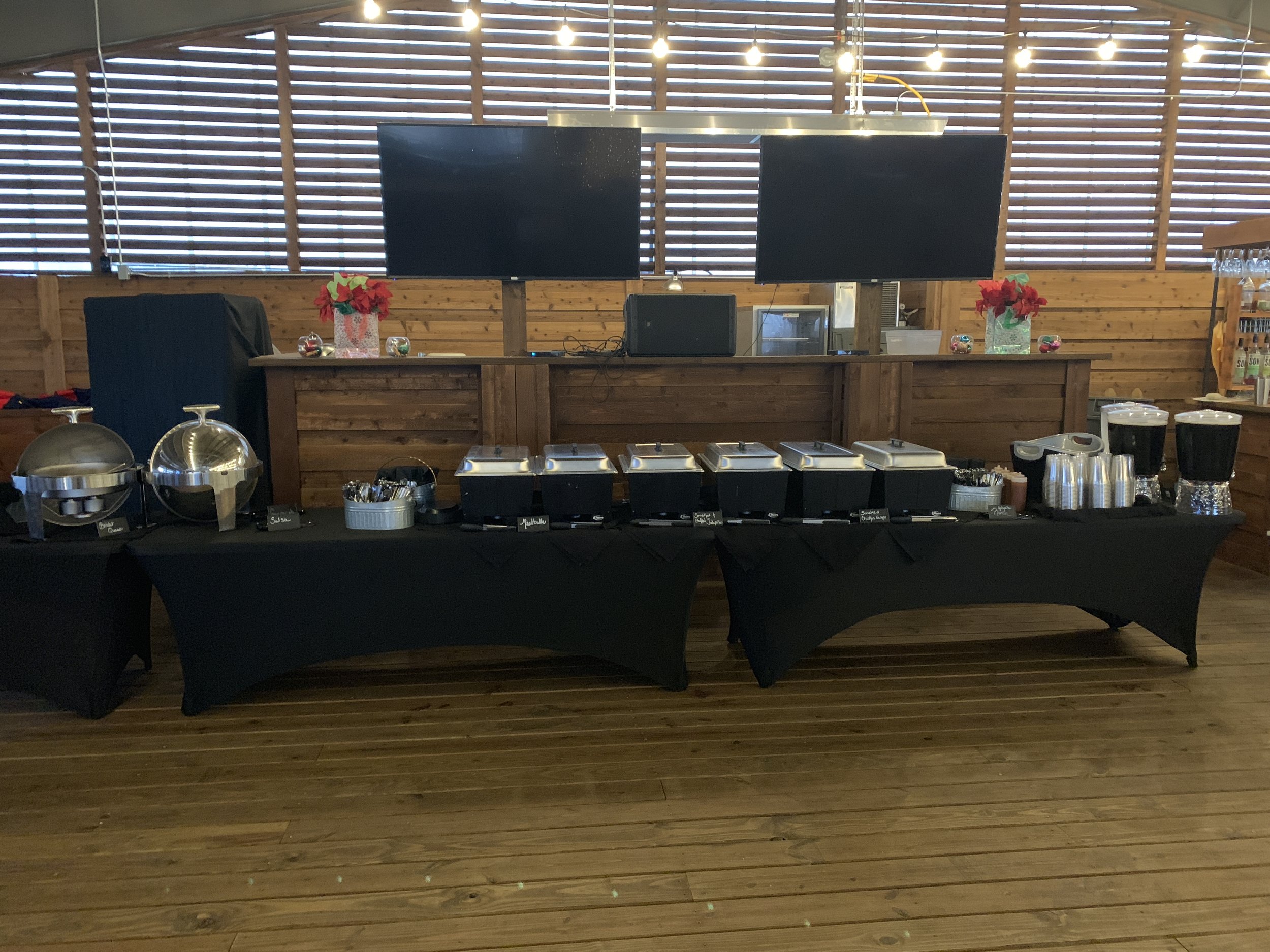 southside rooftop section
For medium to large events, our southside section offers a dedicated team, event coordination, buffet menus and a relaxed lounge area for an amazing time at Marty B's! Make your event spectacular with this generous space.
Minimum Spend: $3,000
Seating: Accommodates 100+ w/Buffet with 25 tables/chairs, 8 high-top tables/stools and 1 sofa area (125 total)
Planning something really big?
Both North and South Sections can be combined to accommodate up to 200+ guests! Inquire for minimum spend when reserving the entire rooftop.
Marty B's On Wheels
We're taking our awesome food, service, and experiences on the road! Got an event you'd like to invite our catering truck to? Let's talk!
Smaller event more your style?
We can accommodate a wider range of guests with our pick-up catering service. You'll pick up all the goodies from us on the day of your event, we'll provide high quality single-use tableware.